It's not often I come across a new service that has launched which really catches my eye! On this occasion, it does help that the new CEO has so much passion and commitment.
myonly.chat provides a fresh way for content creators to engage with their fans and provide them with daily insight into their lives. It uses Telegram and claims to be the best new service around, developed with creators in mind.
The commitment to their service is certainly a breath of fresh air and I for one, hope it shows just how serious they are.
"We're here for the long term. We want to make absolutely sure that our service is the best and appeals to all kinds of creators, not just the famous influencers" said CEO Andra Chirnogeanu when I met up with her recently at TES in Marbella.
While we bathed in the glorious sunshine, surrounded by Mediterranean flowers and the gorgeous blue sea (yes I know there is much jealously all round), I got the insider info about myonly.chat.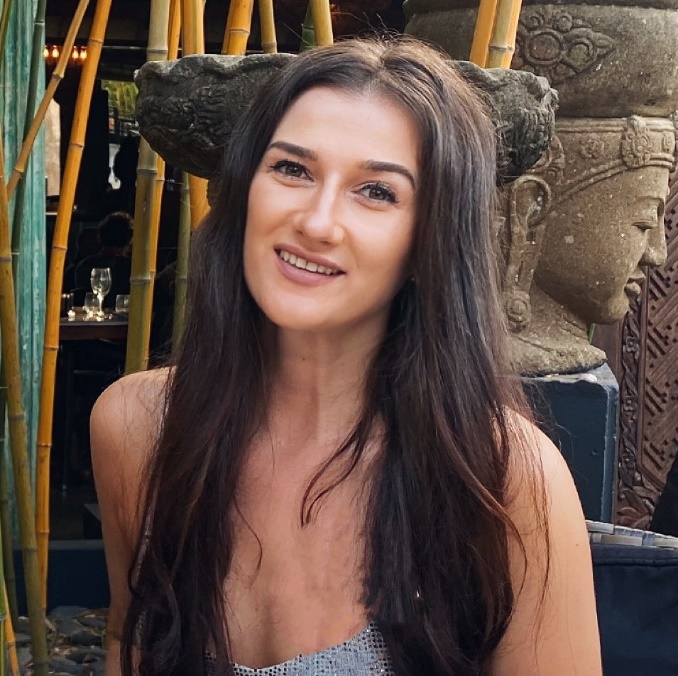 What was the inspiration behind joining myonly.chat and becoming the CEO?
"I believe that everyone should do something new at least once every 5-6 years, otherwise one gets complacent. myonly.chat came as a natural step in my professional career, as I´d already been with the same company for 6 years. The offer was to help build something new and to add my ¨zaz¨to it, so it didn´t take me that long to say yes. Mind you, I wasn´t actually looking for a job at that particular moment, but I believe everything falls into place at the moment it should".
What is unique about the service?
"MyOnly.Chat is not just another (rolls the eyes) platform, but an actual service. We found a smart way to monetize the Telegram app that most people already have on their phone. It's done without storing the performer´s content on our platform. This makes selling content so much easier. Just think about it: The user gets a notification on their phone every time the performer adds to their channel. This guarantees a better conversion rate than anything out there".
How easy is it for individual content creators to sign up?
"Signing up is extremely easy, especially if you already have Telegram on your phone. All the performer needs to do is to create a public telegram channel. Then send us the link via Twitter or IG DMs and we take care of creating the profile and the premium links for them".
How do creators build their accounts and make money?
"There´s no secret ingredient to being a successful content creator and making money, it´s all about being consistent. You need to create content, then upload and promote it. You do this on a regular basis and then promote your content. The performer shows potential fans the link to their content, sends them to their premium channel, and makes money. It's simple"!
Why Telegram?
"Why not use an app that you already have on your phone. One which doesn´t store your content but does sends push notifications. Something which is safe to promote on social media without the fear of being taken down? myonly.chat found a way to monetize Telegram, while taking into consideration the performers and members' need for privacy and online safety".
Why offer 100% pay out?
"We offer 100% payout because we´re not hosting your content, nor driving traffic to your page, so you, the creator, is doing all the heavy lifting. We´re determined to keep the 100% payout, focusing more on how to give the influencer/content creator the best experience to monetize their followers and fans".
Are there any benefits for current content creators?
"Do you mean besides the 100% payout and the 24/7 support from our account managers? Also, take into account that this is not just ANOTHER platform, but a service where you can monetize the content you already have.

There´s the fact that Telegram is an app that´s safe to promote on social media. It´s available for both Mac and PC, and most devices running Mac or Android.

An added benefit is push notifications, which, unlike browser notifications where fans have to opt-in, Telegram has a native push right to your fan's mobile device or laptop.

And if creators needed any more reasons to use the myonlychat service, remember they can also stream exclusive shows to their fans".
Do you offer help and advice for creators who have content but don't know how to advertise?
"We offer support and advice to anyone that wants to start with myonly.chat, no matter the number of followers they have on social media. We speak English, Spanish, Romanian and soon we´re adding a Russian speaker to our team. We are trying to speak the language of our creators. We succeed if the models that choose us are making money. As far as we´re concerned, that´s how the success of a service or platform should be measured".
Apart from the subscription model, how else can creators make money on the site?
"We´ve included the tip option so that besides the subscription option, the fans can also spoil the creators with tips.

You can refer other creators or refer customers to other creators and earn 10-20% of those customer spends.

Creators can have more than 1 subscription tier, with different access to exclusive content for each tier".
What are you plans for the next 12/18 months?
"We have a lot of things going on and great plans for the future, some secret, some that I can share.

Our goal is to target large sites that already send traffic to different platforms. We will offer them our API and white label to use as a new revenue stream for their users and models.

Another exciting development is working on a pay per message telegram that will allow creators to monetize every message the fan sends them.

Just watch this space and join out fantastic team today to hear the latest updates"!
I'll definitely be keeping a close eye on this amazing service and recommending it to performers, models and creators alike. If you want more information, check out myonly.chat or contact me to find out how I can help you build your presence in the subscription world. Why not make money out of your content, safely and securely?
Stay safe