Confessions of a Cam Model – Evie Starr knows how to seduce every, single, hot blooded male and female out there. She has her finger on the pulse and is always ready to take things to the next level.
I wanted to get to know a bit more about what makes her tick and some more in-depth information about why and how she cams. We discussed this and more over a few cocktails and here are her Cam Confessions!
How long have you been camming for and what made you start?
"I started camming a couple of years ago, just before the covid pandemic started. I'd had a few glamour pictures done in the past and got some really good reviews. Being able to earn money working from home seemed to be the perfect opportunity to make the most of my assets"!
Is it a full-time job for you and do you cam every day?
"I go on cam for a few hours most weekdays and sometimes at the weekend. Though to be honest, I try not to go on every day as I like to keep my fans in tease mode. Everyone needs a break every now and then. I like to be fresh each and every time I go online".
What can guys (and girls) expect when they meet up with you on cam?
"I do like to spend a few minutes chatting to them before we get down to anything sexual. I think it's important to get to know each other first. Especially likes and dislikes. If it's one of my regulars then it's great to spend a little bit of time catching up. Sometimes guys just want to chat, which is great. It makes both myself and them feel special – knowing that there are no pressures and we can both be open".
When I last saw you, your outfit was very sexy. If I recall, you were wearing a crop top and a very short pair of shorts. Is that the kind of thing you normally wear while you are on cam?
"Thanks, I do try and look my best when I'm on cam. That doesn't mean I always dress up but I do like to wear things which make my body look good. I'm happy to also take requests. My wardrobe is quite extensive. I do love lingerie though and it's something I like to spend at least some of my earnings on".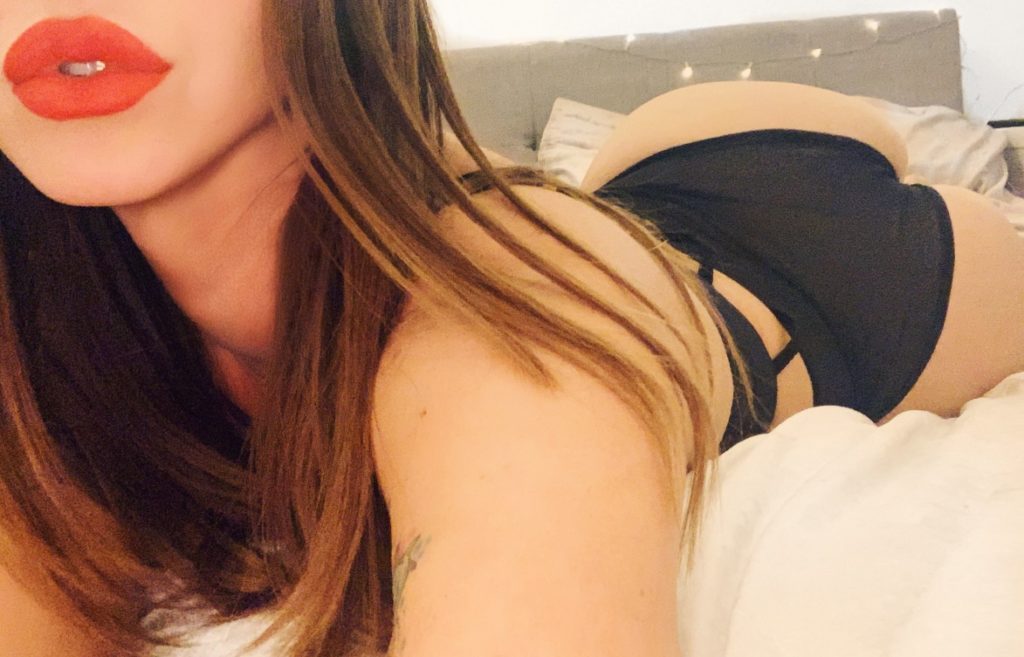 Do you ever get naked on Cam?
"I prefer to save getting naked for my regulars. They totally appreciate what I'm doing and tend to send me amazing tips as well. It's such a lovely feeling when you build a relationship with a regular over time. You can have fun and explore new things".
Can you tell me about one of your most memorable cam sessions?
"Yes of course! Though it's nothing like any of my normal sessions. I had this regular for a while – we'll call him Paul. He had a bit of an obsession with food. I'm not talking about eating it. He liked to see me squash it and rub it into my body. It ended up getting really messy with him asking me to arrange a mammoth session one day. I had to set up my cam, so it was pointing in the middle of the floor and make sure I had plenty of plastic sheeting down. Then I got lots of beans and cartons of milk so that I could literally chuck them over myself. I've never been so messy in all my life but he did tip really well. I was also lucky to get help from my boyfriend. He stood just out of shot throwing beans at me and pouring milk over my head. I think he enjoyed it as well"!
You mentioned your boyfriend (who looks super-hot btw), how often does he cam with you?
"Aw thanks, yes he is super sexy and do love to cam together whenever we get the chance. He is a little shy but once we get down to things, he is amazing. We have a lot of fun together and love putting on shows for any interested parties".
I'd like to thank Evie from each and every one of us and look forward to seeing more of her hot body very soon.
If you'd like to get up close and personal with Evie Starr then check out her profile before you get up close and personal with her.
Enjoy and Stay Safe