The gorgeous Rasha Devi has been a top cam model for almost 10 years. I remember the first time I saw her, I was absolutely blown away by how sexy she looked. Her eyes looking deep into my soul and making me tingle all over.
I couldn't believe how lucky I was to find out that Rasha was more than happy to confess some of her most intimate cam secrets.
The first thing I wanted to find out was why she started camming in the first place. I'm sure that decision made so many guys really happy!
"I started when I was 19 years old and to be honest, I thought it's only gonna be something more like a summer job, but I found out quickly, it would be more than that. I realized that by doing this, I would get the opportunity to explore a side of me that I would never be able to explore fully in my personal life.

It gave me the opportunity of finding out all those unique and special parts of me that I would never have found in other ways. It's one of the reasons why I always keep coming back!"
What do you like so much about camming?
"I love getting to know new people and creating a relationship with them. I prefer not to get naked right away because it doesn't match my style. I like to be discovered and for guys to explore all the sensuous parts of my mind and body. I like to give the most real and authentic experience that I can to my fans, and I love to give them the option to get me naked however they like. They can either take their time and slowly explore my body, or go fast and straight into a quickie, cause yes, I'm into quickies also!"
What do you normally wear for your cam sessions?
"I love to mix things up a bit as you can see here on this photo shoot. The lingerie with the studded leather jacket makes me feel quite powerful and erotic. When I cam, it depends on my mood, though I don't mind changing per requests. My style tends to be mainly glamorous, I always have my hair and makeup done PERFECTLY, lots of jewellery on, and I tend to choose my outfit based on my hairstyle! So, if I have like elegant wavy curls I'd probably go for a tight dress, if I have straight hair I might go all into Mistress or Dominatrix mode. I like to switch a lot and cover more than one particular style."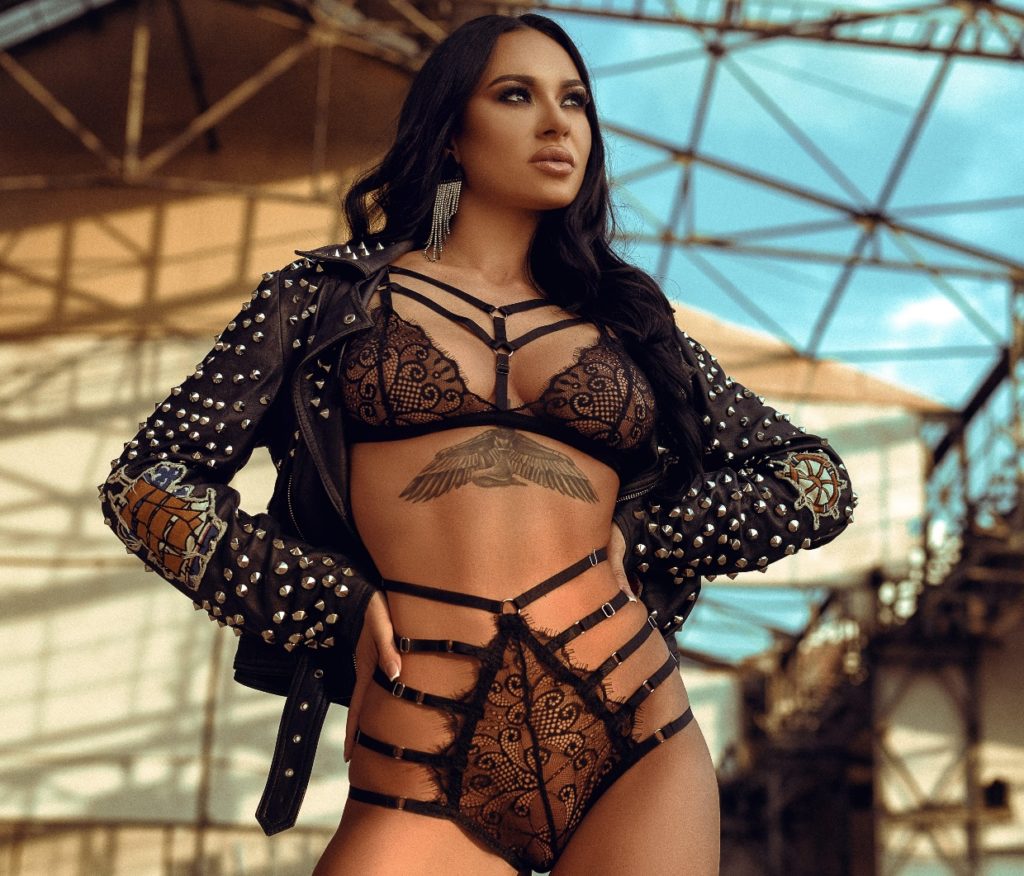 How often do you cam?
"I used to cam daily for 6-8 hours, but lately I've been a bit busy with studying cause I'm in college … again. So now I cam 3-4 days a week for about 4 hours. It's a bit like a part time job haha, though I wish I could be online more! Side note: I also have days when I only work for like an hour or two due to the fact that sometimes … certain parts of my body are …exhausted … in a GOOOOD WAY! I tend to nap after a long satisfying session!"
What kind of guys (or girls) turn you on?
"When it comes to my favourite type of guys that I cam with, I like guys who pay attention to my needs also. I'm straight so I don't really cam with girls but I do love to watch couples having fun tho. The only type that I DISLIKE are rude demanding guys. We are both here to have fun and enjoy each others company, there is no excuse for being rude. I am here to fulfil all of your fantasies and desires, so please gimme some credit!

To sum it all up, my favourite type of guys that I really enjoy camming with, are polite, gentle, caring, romantic and sweet, and the ones that are searching for that deep authentic connection that I know I am able to provide. If I feel safe and comfortable with you, then be sure you'll get the best of me, so it's a win-win situation!"
What is your most memorable cam session?
"I think it's the one when I truly understood my sexuality and what it's all about. I had just started being a webcam model, and I had a regular member for a while. One day he asked me if I'd let him show me something. He probably noticed my lack of experience haha, and ofc I said yes sure, show me. Things were going great and then he said, after your first orgasm don't stop going! Please trust me, if you can manage to get over the reaction of stopping, you'll understand what I'm talking about. So, I listened to him, and ofc I wanted to stop after my first orgasm, but I kept going…and that's how I discovered that I can multi-orgasm His name is Steve btw. Although we are not in touch anymore, if he ever finds this article, THANK YOU STEVE! I will forever be grateful, and I will never forget you! X"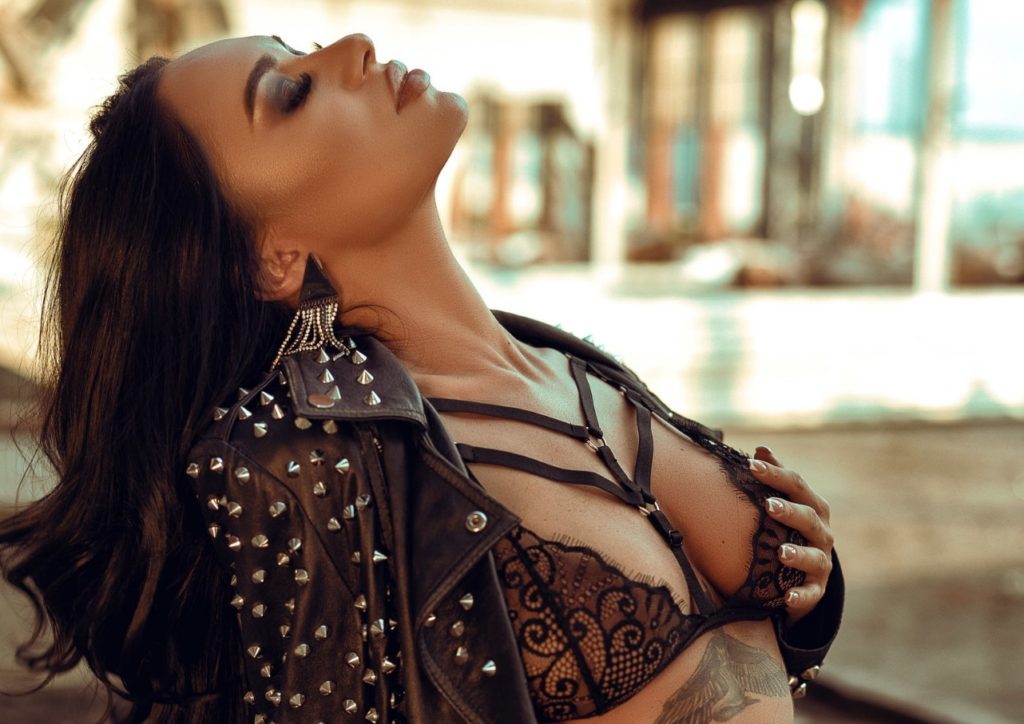 Finally, can you describe yourself in 3 words?
"Glamorous, Mysterious and Unique"
Such an amazing insight into an incredible model. Thank you Rasha!
If you would like to get up close and personal with Rasha, join her on cam.
https://babestationcams.com/performer/rasha-devi
If you'd like to follow her on social media, check out her Insta account 'RashaDevi' for more spice and to keep track of her schedule.
Until next time!