If you like very large, voluptuous, natural boobs then you'll absolutely love Denise. She has an amazing personality and I happen to know, Denise is also a bit of a rock chick!
One thing (actually make that 2 things) that are in abundance wherever Denise happens to be, are her amazing breasts. They've certainly helped her in the road to stardom. She is a very popular adult film performer and model, with over 60 titles to her name. Denise has appeared in pretty much every well known adult publication in the UK and US, including Hustler, Escort, Fiesta and Busty Beauties.
She also has quite a large TV repertoire, starring on the 'TVX' channel, Redlight Central, SportXXX Babe, Bluebird and Sexstation, as well as appearing in an episode of '99 things to do before you die' with Steve Jones.
https://sospoilt.com/denisedavies
As you can see from her profile on the website above, that's just the tip of the iceberg as far as her 15+ year career is concerned.
When I first met her, I wanted to find out what really makes her tick and was really excited to find out she was a bit of a metal head and was a pretty decent guitar player as well.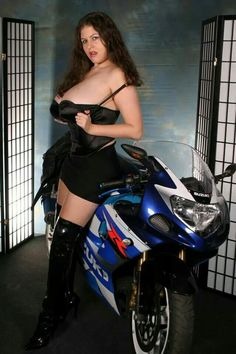 She likes to relax with some yoga and even finds time for Open University study.
All in all, she is one extremely bodacious babe!
She told me that she has sex on the brain most of the time (although not always first thing in the mornings) and one of her favourite things is watching a guy play with himself.
Sounds like a dream come true!
Come back soon for the confessional from Denise. I know I can't wait for sure.