Joanie will always have a very special place in many people's hearts (mine included). Her warm nature, incredibly kind soul and amazing personality, leave their mark forever.
From being the Poster Girl and Glamour Model to creating some of the most iconic Erotic content is a remarkable feat. Especially when you consider that the Adult Industry was pretty much dominated by men at the time.
Top Shelf Domination
I asked Joanie for some more insights into those early days as a photographer.
"Ever since that first occasion where I was left with camera in hand, to finish a shoot, it's felt so natural to me. The first shoot with Linzi Mansell, that was sold to Mayfair was probably one of the best moments in my career. It shaped the way forward and led to meeting so many interesting and amazing people.
At the time Ken Bound was the Mayfair owner/photo editor. He used to love the whole set to be a strip tease and particularly loved the tight see-through panties shot. We loved working for Mayfair. I felt that Ken saw my ability to get a sexy shot and that he was the first to encourage me.
On one occasion, I had just picked up the set of pictures of a new girl from the photo-lab. Ken phoned to ask if I could drive round to let him see them straight away! He absolutely loved the exclusivity of having a new model for his magazines! It was a centre spread. The models name was Charlotte Trinder".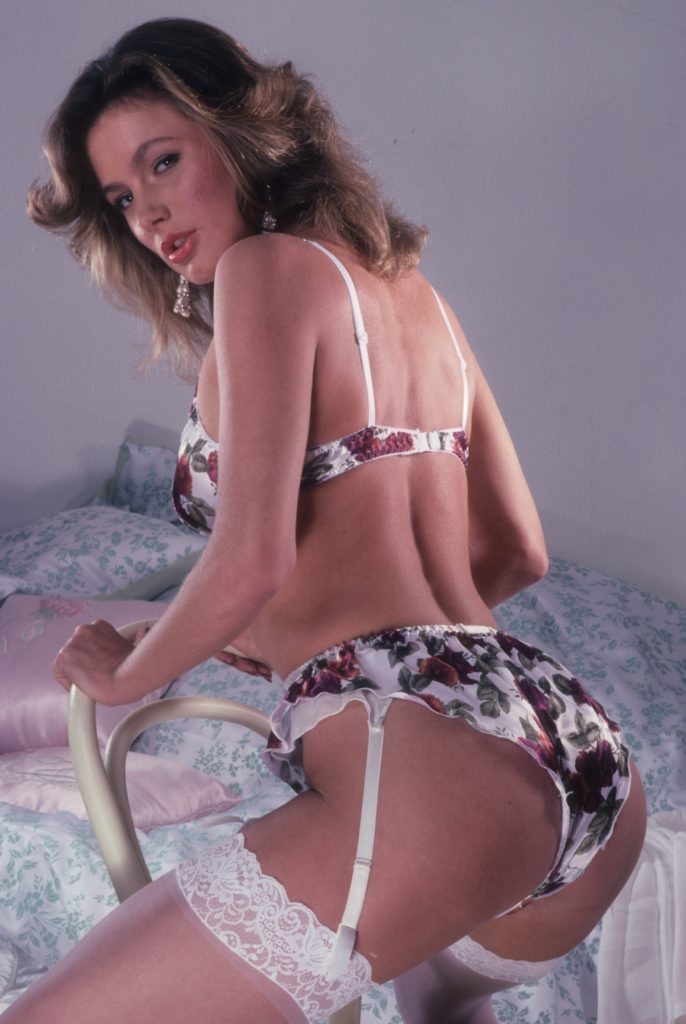 With so much of the industry controlled by men, how difficult was it to get people to take you seriously as a photographer?
"It took a while for other photographers and editors to believe I was the photographer and doing the shoots entirely on my own! However, the models were soon letting them know!
I went on to shoot so many lovely girls. Many of them had never been photographed before and it was always lovely to see the transformation as soon as I started clicking!
Tamara Noon was a very good example, she just came alive when I started taking pictures"!
Joanie's Trademark Look
Your photographs are legendary and you have a style recognised by pretty much everyone in the industry. You must be proud of all the incredible models you have photographed throughout your career?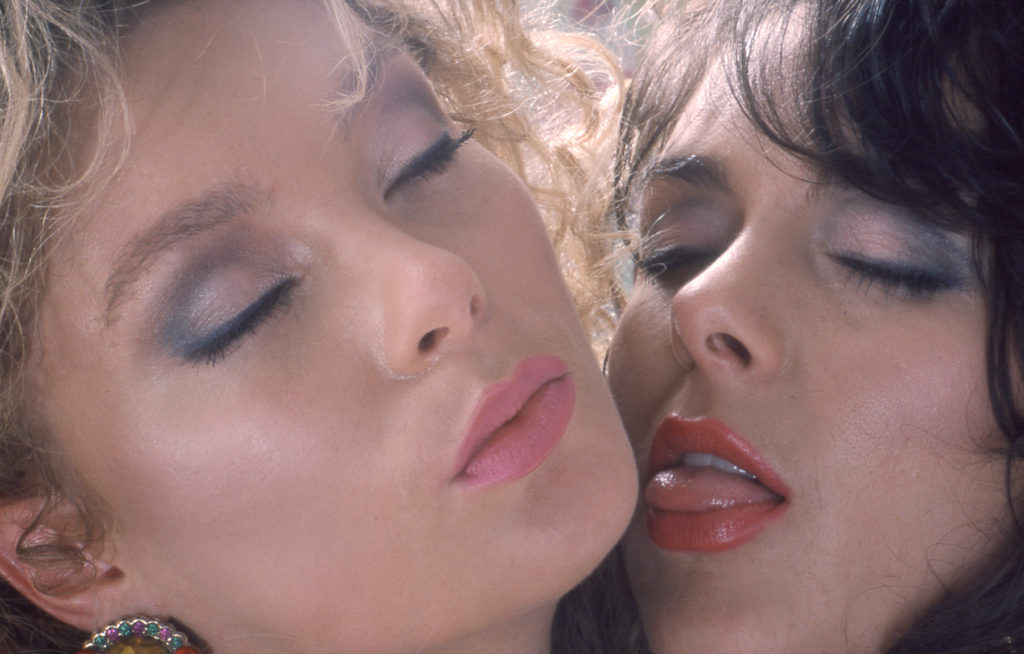 "My style of photography was noticed by the editor/owner of Club U.S Peter Godfrey, when he was visiting the UK to see Paul Raymond. He spotted the cover of Men Only. It had a shot of Andrea Clarke wearing a luminous green basque, which had been shot in my bathroom. From then on, he wanted as much of my style in his magazines as possible as he really liked the intimate style I had.
That was how I got to "shoot" Seka the great US Porn star. I was sent over to the US to shoot her and then she was sent over to the UK after that. I did many sessions for her regular appearances in Club USA. She was a very warm, lovely person and she became a very good family friend.
Another great person Nevile Player (the editor of Escort & Men Only) was, in my opinion a genius as an editor. Coming up with such fun and horny ideas. Knowing exactly what his readers wanted to see! He was lovely to work with, as were all the PRO team (Paul Raymond Organisation). A few of the editors were female too!
What a great & special time of glamour".
I get so much pleasure looking through Joanie's work. I want to thank her for allowing us this special insight into her life and career.
Milestone Birthday for Joanie
With permission, I'd also like you to join me in wishing Joanie an incredibly happy 70th Birthday, earlier this year. She sent me this pic and I think you'll agree that she still looks amazing.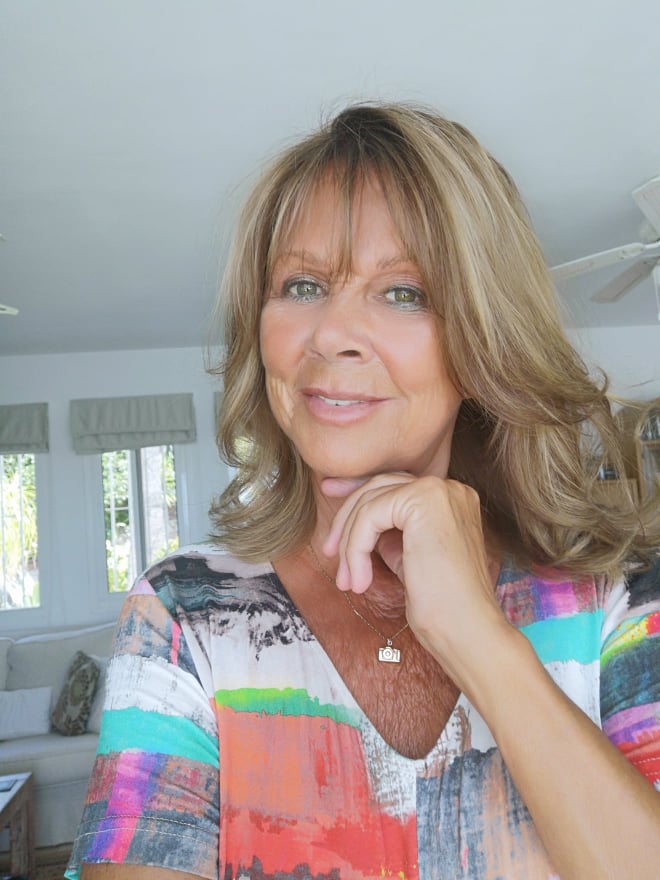 If you would like to see lot's more amazing examples of her saucy and sex filled erotica, take a look right here.
Enjoy and Stay Safe.
Love Carla x