…. and ride me round the room", she begged.
Perhaps one of the most evocative requests ever to be uttered in the world of Adult Phone Sex. It certainly became one of the highest grossing titles ever published. At the time, I remember thinking it was strange, as it didn't contain any of the usual 'Fuck Words', or euphemisms normally found in Phone Sex Titles.
Sexual tastes and fetish fancies are always changing and even before the days of the internet, there were over 200 ways to describe the sexual act. Some downright dirty and others as poetic as any scholar might dream up.
The Good Ole 0898 Days of Innuendo
Inuendo was the first to hit our ears. Girls back then, had 'Big, Juicy Melons' and were 'Moist' and 'Feeling Hot'. According to one of my script writers at the time, guys could possess a 'Turgid Tumescence' just by hearing her say it! Though I suspect many of them (like myself) had to look it up in the dictionary first.
The first time the 'Fuck' word appeared in the world of phone sex, was quite a shock to many. It became quite difficult to sustain any kind of listening experience. Longevity and suspense became key to most Sex Tapes. Utilising the ability to build on an experience, starting slow and full of teasing words and sounds.
Nancy Friday
Although Nancy Friday's book 'My Secret Garden' was published in 1973, it wasn't until the mid 80's when she published 'Women On Top' that she became more well known. People were shocked and some even reviled her writings as pure filth and absolute fantasy.
If you've never ready any of her books, maybe it's time to indulge. You may be shocked at what really goes on, in women's minds, especially when it comes to Sex.
(Penthouse) Forum
This magazine was the 'go to' place for many sex writers and voice over artists like myself. The 'Letters' section was so popular that Penthouse published a separate magazine for the sole purpose of featuring them. It was reported that over half of the editorial staff and letter writers were women and by 1978 was the fastest growing national magazine.
Considering its reliance on the written word, rather than full page nude pictures, it's no surprise that the most successful content has likely been created by women.
Fantasy or simply weird?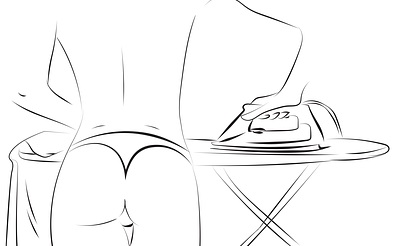 Despite having been working inside the Adult Industry for several decades, I'm still surprised, on an almost daily basis. The fact that we are all individuals does of course mean each and every one of us may have different fantasies. Some bizarre, some strange and definitely some which you wish you could 'un-hear'!
For example, these are a just a few told to me over the years, and now hiding in the corners of my brain, never to be forgotten.
"When it's raining, me and my husband like to get naked and then put on our rain macs and go into the garden. We stand on the grass and wait for the slugs and snails to appear. We get really turned on feeling them squelching and crunching underneath our feet. After a little while we run back to the kitchen and my husbands fucks me on the kitchen table".
"I want you to go to the freezer and take out one of those big, fat, frozen sausages. Then without warning and absolutely no lubrication, I want you to shove it straight up my arse. I want you to shove it straight in and then instruct me to leave it there until you tell me I can take it out".
"Can you please fill the bath with balloons and then lower yourself gently onto them. Try not to pop any until you are laying in amongst them".
"I want you to make me wear a strap in dildo that is remotely controlled. Then take me to a public place and switch it on and watch me squirm".
"My boyfriend used to put a banana in my pussy and demand I kept it there until the evening. It was really hard trying to stop it sliding out as the day went on. By the afternoon, it was really hot and squidgy. He would then eat it from my pussy when he got home from work".
"Can you plait my pubes and hang little beads off them"?
"I'd like to watch you ironing stark naked and see you hanging the washing outside, in the nude".
"I want you to tie my balls up really tight and then tickle them with a feather and not stop even when I beg you to".
"I'd like you to put on this saddle and pretend to be my pony ……."
And so we've come full circle 😊
Except perhaps for a very short phrase, which became even more popular than the saddle. Short, sweet and conjuring up so much fun and fantasy in just 4 words. It became (possibly) the most popular title in the history of phone sex.
'Your Thumb, My Bum'
I'm sure any of the lovely girls (and guys) will indulge, so why not get your thumb ready right now?
http://groups.adultwork.com/CSCamGirls