It doesn't matter whether your heart set on being a pole dancer or in this case – the actual pole! Jessica has mastered the art and is at one with the pole.
If you've ever wanted to wrap yourself around a pole or even install one in your own home, we're here to help you fulfil your dream.
The Basics
Before you even contemplate becoming a pole dancer, you do need to understand that a certain level of fitness is required. You will need great flexibility and strength to be able to 'work' the pole successfully. If you already do keep fit or yoga, you have a much better chance of mastering the techniques required.
You can of course, simply use the pole as an accessory to your dance or strip routine but you won't be able to really call yourself a fully fledged pole dancer.
Lessons are an excellent option as they allow you to receive the right kind of training for working with the pole. It's crucial to know the rights and wrongs so you don't give yourself a serious injury.
Installing a pole isn't cheap, or particularly easy either and so it's better to find out if you are suited to the activity before going to the expense of having one installed.
Introducing Jessica
I asked Jessica Love to give us the lowdown on her Pole Dancing experience, techniques and a few insider tips on getting started.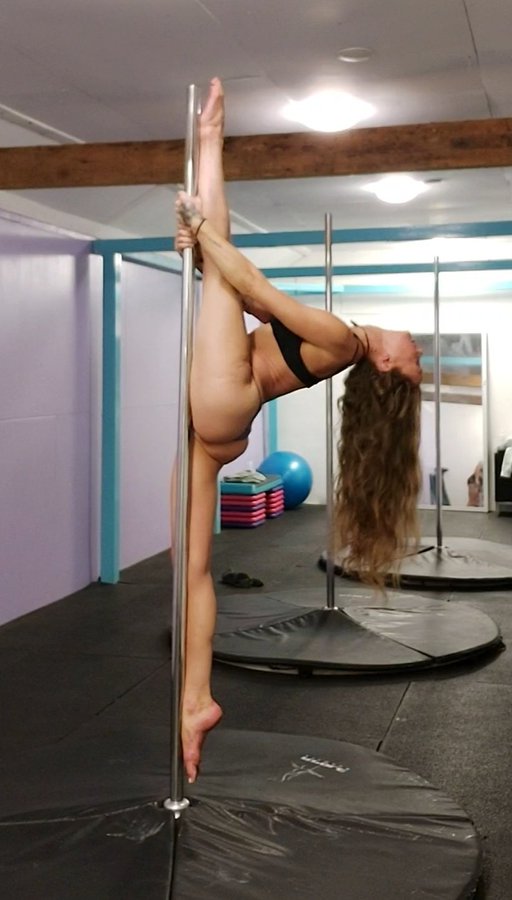 What kind of people attend your classes?
"My clients range from 18 to 51 at the moment! Mums, single women, ladies in their 20's and some around my age in their 30's. All have different work and lifestyle stories, a variety of shapes and sizes, different strengths and learning styles.

I get quite a range of ages but it's mainly women, however we do welcome any gender, age, size, race or class etc".
How many people are there in each class, or is it a one to one lesson?
"We provide fairly intimate lessons of around 6 people per class max. This is to ensure everyone gets individual attention and there are just 2 people per pole. I also teach private classes with 1, 2 or 3 people".
How many lessons would you say the average person needs before they are competent enough to use the pole?
"I'd say you get a really good feel for the movement around a pole after a couple of months, so around 8 classes. After that amount, generally the students' confidence kicks in"!
How many years have you been pole dancing?
"13 years on and off but the last 5 years have been fluid and consistent with training, teaching and performing".
Have any men ever requested lessons?
"Yes, I've taught a few Male clients. They're super strong"!
What is your most memorable pole dancing moment?
"Whenever I teach workshops! We do exotic floor work and stripper style training. Sometimes I love to introduce and show them the origins of the dance style. They absolutely love to practice getting sexy and moving in a more sensual way"!
I cannot help but gaze in wonderment at the flexibility, strength and sheer beauty that Jessica portrays with her movements and poses on the pole. It shows great power, coupled with incredibly graceful movement, making it look so easy.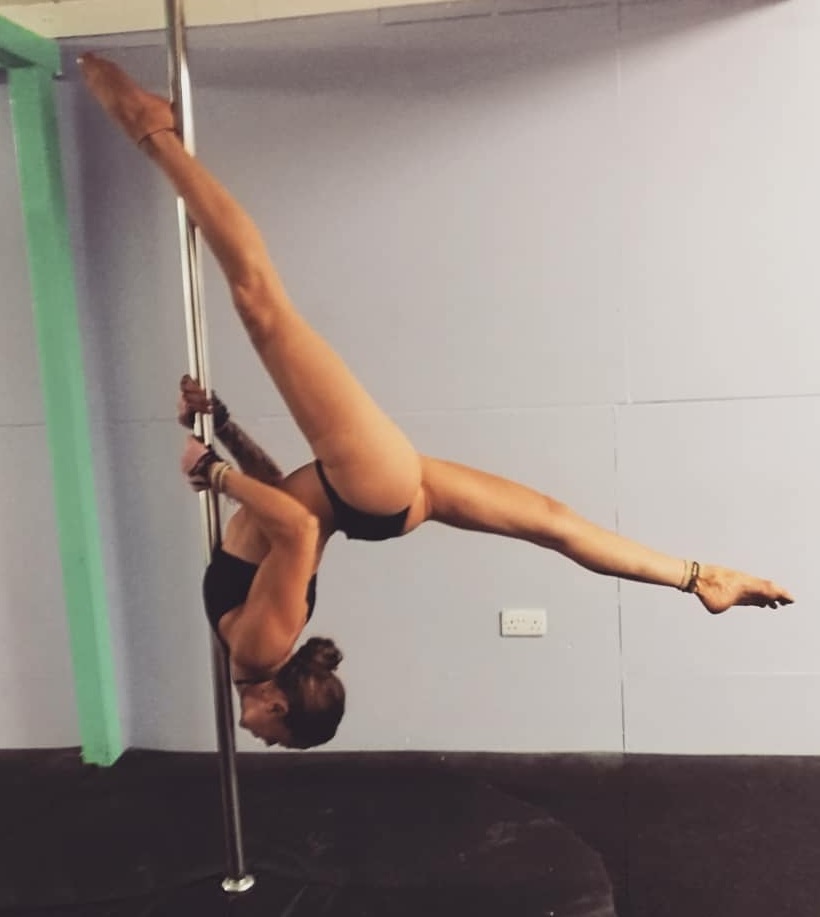 If you'd like to see some more of her moves, join her for a private chat here. I'm sure she'd love to fill you in on her movements around and on the pole. In fact, I bet you can't wait to be the pole!
Stay Safe