Have you found it hard to cope with your camming job during the pandemic? Do you find that you are busier but perhaps more lonely? Are you working longer hours to keep up with the bills?
I was keen to find out more about how this past 12 months has affected workers in the cam industry. I recently met up (virtually) with Allysia Britton of Mediareps and she gave me an insight into one site, following an interview with one of the creators who works on there.
Allysia Reports
During the course of this past year, the pandemic has forced people around the world to adapt to a 'new normal', which consists of limiting social interactions and for many, working from home.
While this transition has made work harder for some, the crisis had a different effect on the WebCam industry, due to more people staying home.
Voyeur House is a live-streaming Webcam service that allows you to peak into the lives of your favorite models at any time of the day, with various cams around their home providing 24-hour live feeds.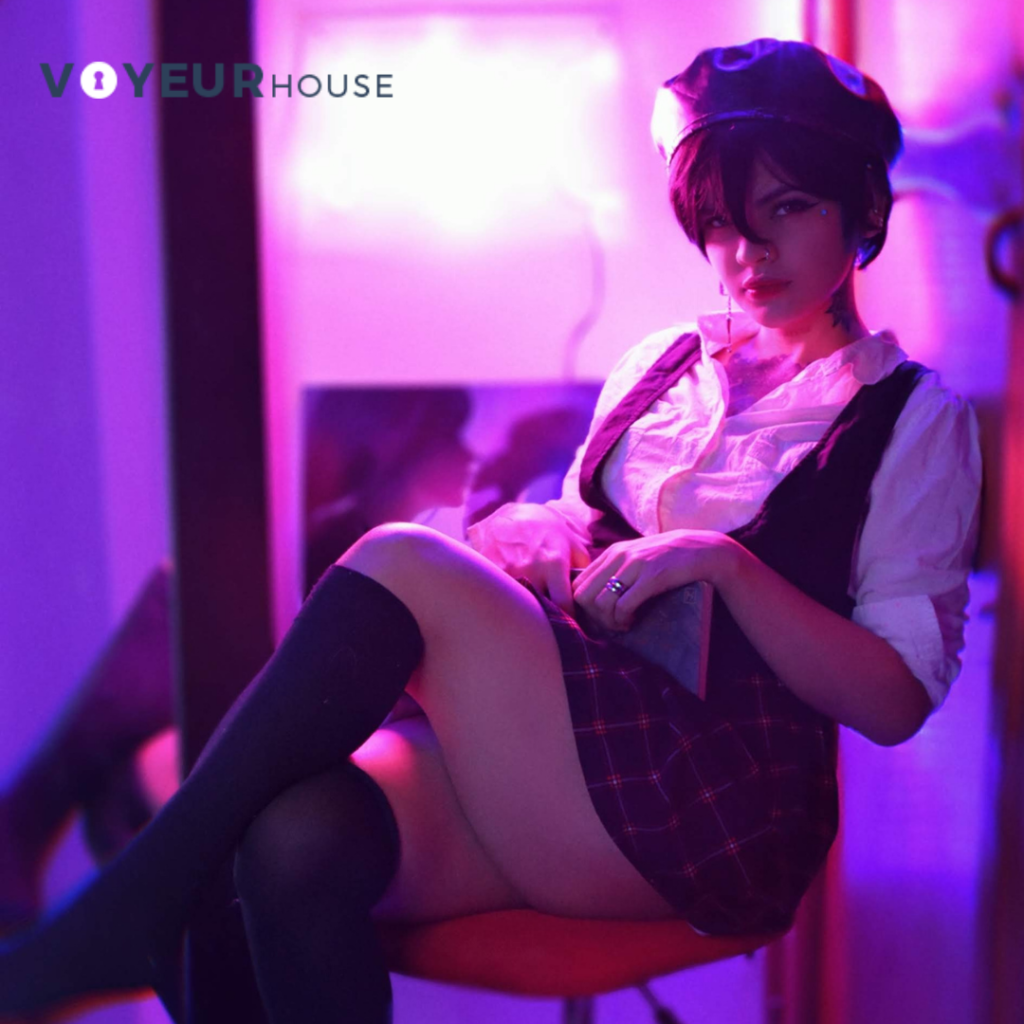 A popular creator on site, Nyx, says the platform helped her feel more at ease at the start of the pandemic. "Beside the difficulties of quarantine, I felt how many amazing opportunities Voyeur House is actually giving. On the other sites, I would have to be all the time sitting in front of the screen and working, and that used to be depressing to me sometimes. On Voyeur House I am literally working even when I am relaxing" she said. "Then I realized the benefits of this platform. I could be free, while working I could be a friend, psychologist or a sexy girl…I could do anything I want and I didn't feel lonely, but desirable, both as a person and as a girl." Nyx explained.
Connecting with people
Along with the freedom she has found through Webcam Modelling, Nyx says the platform has also allowed her to form new relationships with people. "I am often connecting with very interesting people, some of them even became my friends. We share things about our lives and that is giving me a lot of pleasure. In the end, there is someone that listens to me and I have someone to listen to."
Nyx is not the only one who feels this way. Through the pandemic and push on social media to normalize sex work, more people are turning to camming as a source of income, citing better hours and ability to work from home.
I want to thank Allysia and Nyx very much for sharing this insight with us. I'd love to hear from more people about their experiences during the pandemic. Good or bad, we are hear to share and support each other.
More to come
I'm also looking forward to receiving news from Allysia shortly, about an amazing new product soon available to help with content protection. This is an issue which has really come to the forefront during the pandemic. The influx of content providers and viewers has meant a huge increase in content theft.
DMCA Force aim to provide creators with the protection they deserve.
Until then, stay safe!