For someone who looked so natural in front of the camera, right from the start, you would think that Joanie was born a model! There seems little doubt that her meeting up with John was meant to be and produced the perfect combination. They became the 'Dream Team' for sure.
How their journey started
I asked Joanie how they met and to tell me a little bit about the early days with John.
"Neither of us were in the glamour industry when we first met. We actually met at a night club near Weston-super-Mare. At the time, John was a builder and I was at College in Weston doing a diploma in beauty.
We moved in together and lived in Somerset for a while. Then John and I moved up to London to see if we could "make it" in the London glamour industry. A friend of ours, very kindly let us rent his flat in Notting Hill. I was able to join a top modelling agent in London, while John did up properties".
Did you ever think you would end up behind the camera?
"In the beginning, I used to style the sets and do the make-up for the girls, while John would photograph them. He had a good eye for a pretty girl and was a very good photographer. We worked very much as a team.
I started taking pictures almost by accident. One day, John had to leave a shoot right in the middle, to go to a very important meeting. I decided to carry on with the shoot and although I was really nervous. they turned out really well.
So, I then asked a girl called Linzi Mansell, if I could do a shoot of her. John had "shot" her a few times and she was very easy to work with. I styled the shoot, made Linzi up and set up the lights – then sold it to Mayfair" magazine"!
The amazing Linzi Mansell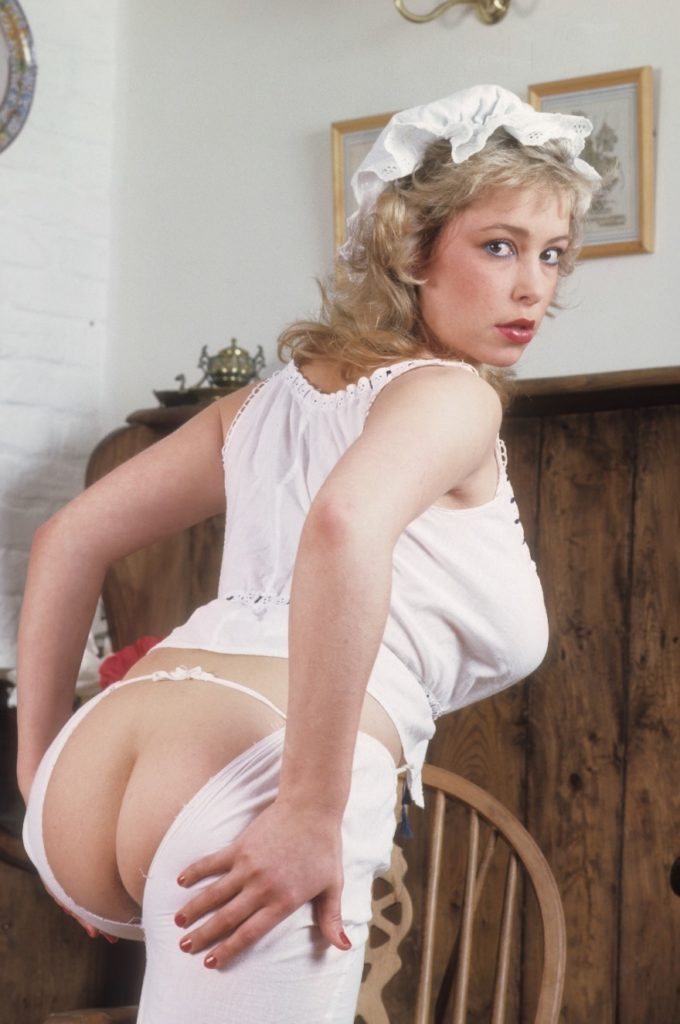 Both yourself and John have discovered quite a few models in your time, many of which went on to become 'House-hold' names. Can you tell us about some of them?
"We used to scout for new faces all over London and literally saw Linda Lusardi standing at a bus stop, aged just 18 (probably before this type of discovering models even became a cliché). I approached her and asked if she was a model. She laughed and said she wasn't a model and was working as a clerk in the tax offices!
We thought she was stunning, so we arranged to meet up with her family. They were more than happy for her to work for us.
John had just started as a photographer and he took some great pictures of her. She became a good friend and John did quite a few different sequences of her. We then put her in touch with other photographers and the rest is history, as they say! Following our chance meeting at the bus stop she has done extremely well! She turned into one of the most photographed Page 3 models and she still looks good too"!
Did you know that in 2005, Linda was voted the UK's most popular Page 3 girl EVER? In 2018, aged 60, she decided to strip off once more for 'Britain's favourite newspaper' – The Sun!
"One of our best models, Louise Woods, came from Weston Super Mare. At the time, Louise was in the Avon & Somerset constabulary! We used to get faxes from her saying she was looking forward to the photo session, on their headed paper!
She was a truly beautiful girl, we "spotted" her in a bar in W-S-M (when we were back there visiting Friends) I think her fellow officers were very impressed to see the dressing down she got in the magazines"!
What about everyone's favourite Linsey Dawn McKenzie? I understand you have a very special claim to fame with her as well.
The very special Linsey Dawn McKenzie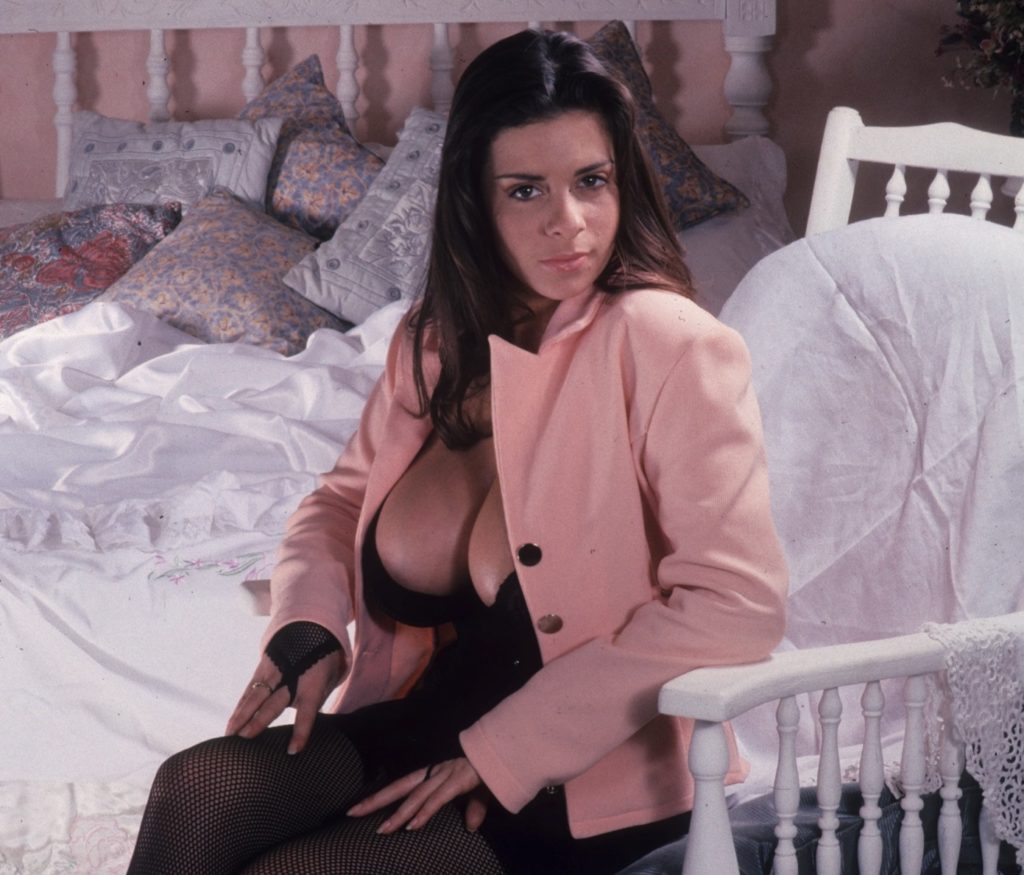 "Yes, Lindsey Dawn Mackenzie was definitely a favourite of mine. I was the first to take totally nude pictures of her which was an amazing time. Linsey was a very special model for me, she was always on time and worked really hard – and what a body!! She is an absolutely gorgeous girl, as many of her fans will agree"!
Porn Star Nici Stirling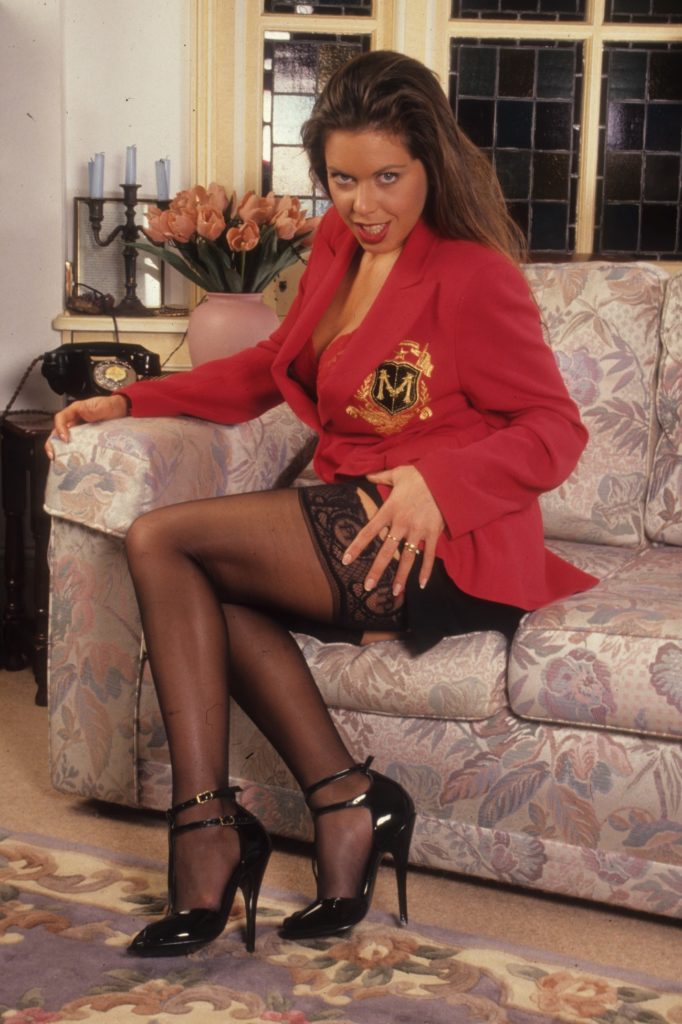 "Nici Norman was also a perfect model to work with, she was such a hot girl. She went on to become a very successful Porn Star calling herself Nici Stirling! Nici went on to live in the States where they loved her with her beautiful posh English accent!
I had the pleasure of doing some of the raunchiest photos of Nici that had ever been asked for, by the US magazines. They were always more liberal than the English magazines at that time. These were some of the hottest photos ever taken"!!
What an amazing journey for such an incredible lady and we haven't finished yet! We've got more incredible history to bring to you very soon, so keep your eyes peeled.
You're not going to want to miss the next instalment which includes some incredible cover shots of the beautiful Joanie herself!